BRICKNAUTS
Svelato il primo set LEGO di Toy Story 4 a New York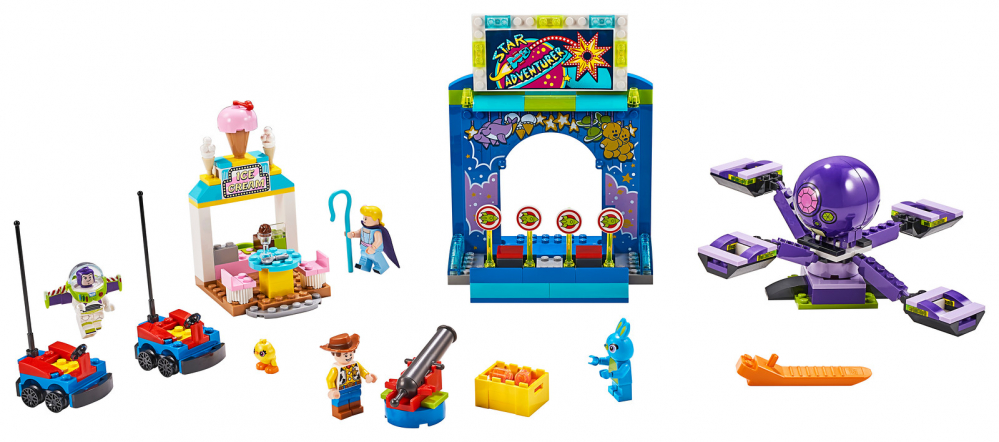 Tramite il sito DisKingdom.com vediamo il primo set LEGO® "4+" svelato da Disney al Toy Fair di New York e dedicato al film Toy Story 4.
Oltre a varie action figure e giocattoli "classici", il sito Diskingdom mostra anche la foto del set LEGO 10770 – Buzz & Woody's Carnival Mania!.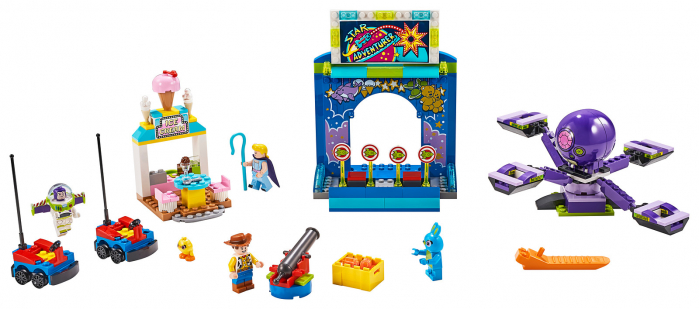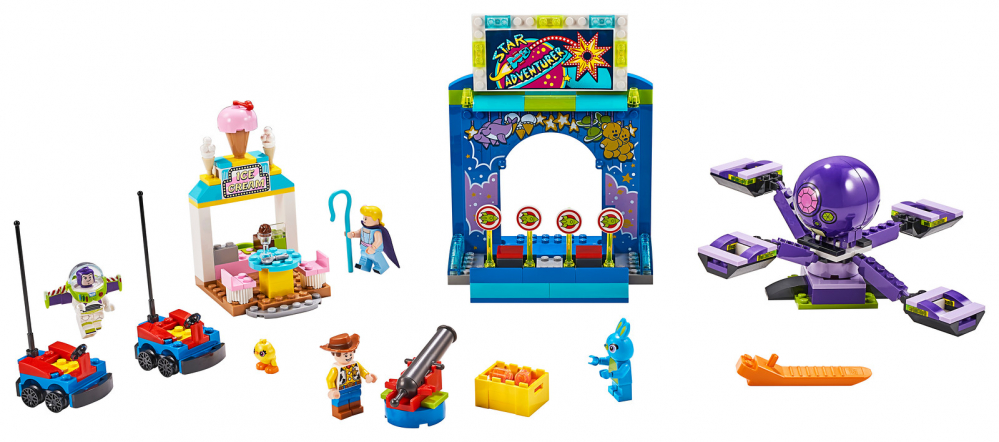 La descrizione del set data dal sito è la seguente:
Join Woody, Buzz Lightyear and Bo-Peep as they explore the games and thrilling rides at the carnival with new friends, Ducky and Bunny
Complete with a laser cannon, Terrorantulus ride, bumper cars, and an ice cream stand
Includes Buzz Lightyear, Woody and Bo-Peep minifigures, plus Ducky and Bunny Toy Story figures
Kids 4+
SRP: $39.99
Available: SprinG
Sarà disponibile dalla prossima primavera ad un prezzo di 39,99 dollari.
Stay tuned perchè in giornata arriveranno altre news dalla Grande Mela.