RUMORS
Sta per arrivare una remastered di Crash Team Racing?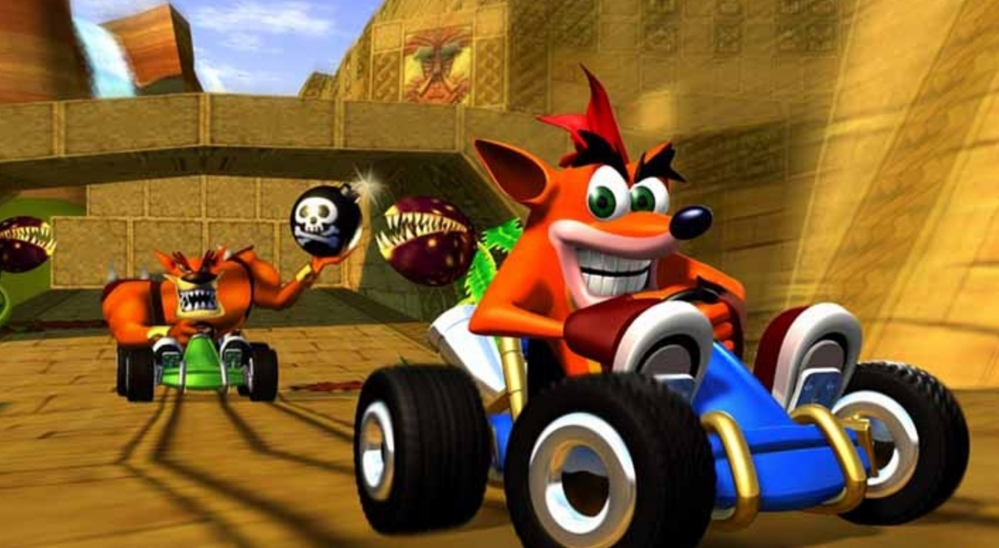 Dopo una serie di indizi sui social pare proprio che Activision stia per annunciare ai The Game Awards una versione remastered del racing cult uscito sull'originale PlayStation.
Crash Team Racing è l'ultimo gioco di Crash Bandicoot sviluppato per PlayStation da Naughty Dog, un kart game che si poneva in diretta concorrenza col Mario Kart di Nintendo e che, grazie a uno stile originale e alla potenza di fuoco di PlayStation ai tempi è riuscito a diventare un gioco di culto, rimasto nei cuori di tantissimi fan.
Gli indizi di una possibile remastered sono arrivati nelle ultime ore da diverse fonti. La più attendibile è di certo la presentatrice di PlayStation Access Hollie Bennett che ha pubblicato su Twitter una foto che ritrae due dadi proprio del colore di Crash Bandicoot.
So….uh….these just arrived at my house.
Any ideas? ?? pic.twitter.com/x0MRYihWvg

— Hollie Bennett (@HollieB) December 4, 2018
Si è scatenata poi una vera corsa alla notizia che ha visto diverse fan page su Facebook e Twitter riportare materiale foto e video inerente l'arrivo di questa remastered. Per ora è tutto ancora un rumor e non ci sono conferme o smentite da parte di Activision, ma nel caso il palco pare proprio che sarà quello dei The Game Awards 2018.
Visto il successo dell'operazione con la trilogia originale e, non da ultimo, quello di Spyro con la Reignited Trilogy, non ci sarebbe da stupirsi di una mossa simile.