KESSELRUN
George Lucas in visita sul set di The Mandalorian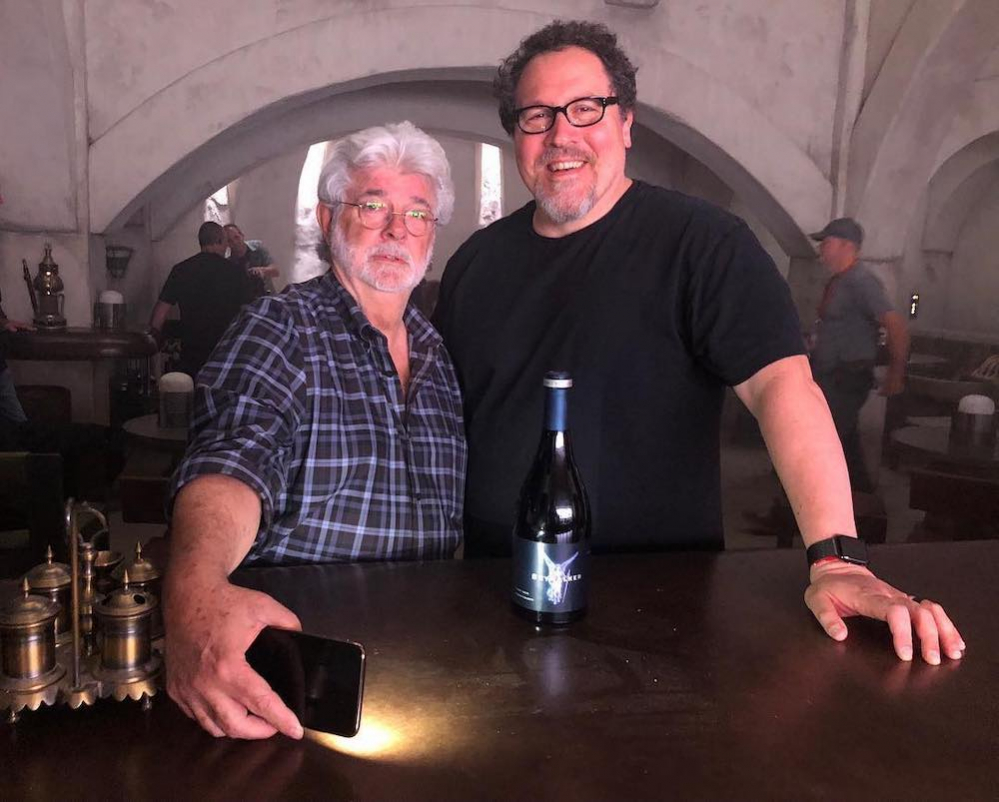 George Lucas visita il set della serie tv Star Wars: The Mandalorian e lo fa nel giorno del compleanno di Jon Favreau, showrunner della serie attualmente in preparazione.
Vi ricordiamo che, a quanto pare, le prime due puntate saranno dirette da Dave Filoni, noto nome in ambito Star Wars, nonché showrunner delle tre serie TV in animazione targate Star Wars: The Clone Wars, Rebels e l'attuale Resistance.
Anche lui non si sottrae alla foto di rito con lo Zio George e il festeggiato Favreau.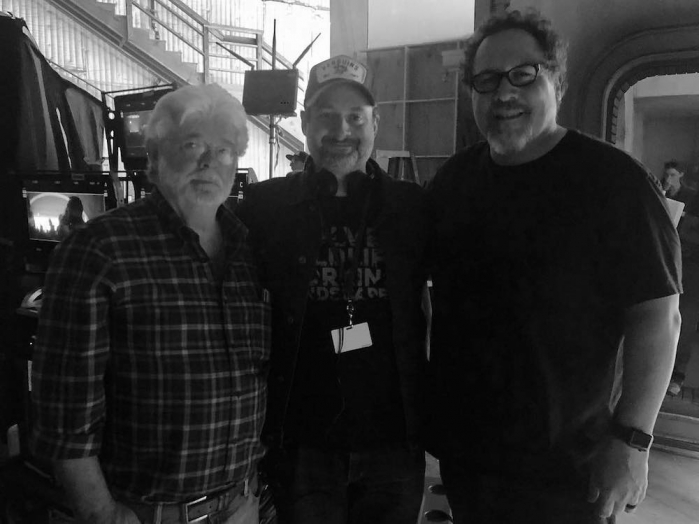 Passati i convenevoli entriamo nel caldo nella foto, ma non sembra anche voi che il set in questione visto nella foto assomigli parecchio alla Cantina di Mos Eisley?