Little Nightmares Complete Edition arriva su Switch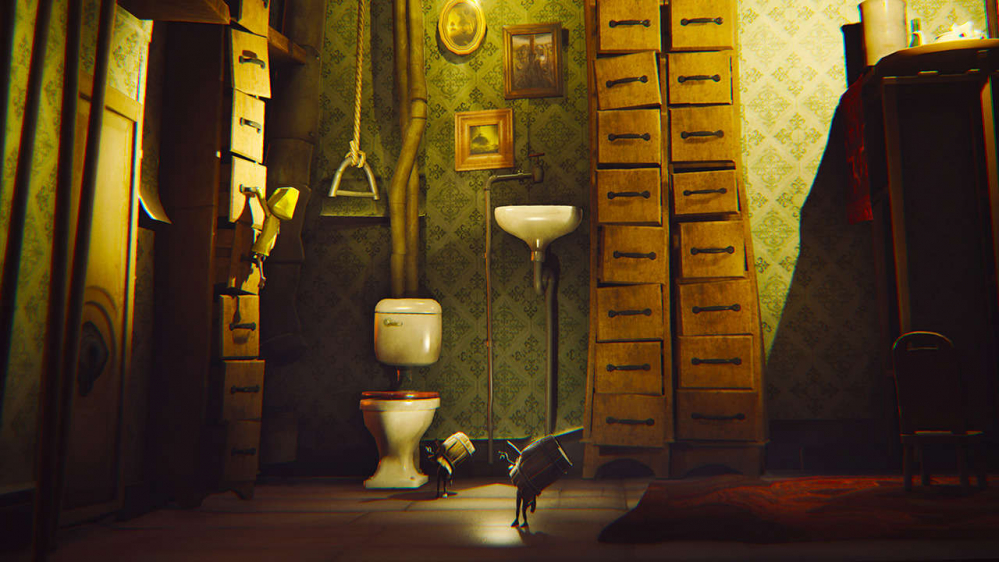 Bandai Namco Entertainment ha annunciato che Little Nightmares: Complete Edition arriverà su Nintendo Switch il 24 maggio 2018.
Little Nightmares arriverà in formato retail il 24 ma dal 18 maggio il titolo sarà disponibile in digitale su Nintendo e-Shop. Il gioco è stato perfettamente adattato per Nintendo Switch con una risoluzione di 720p (upscalata) e 30fps per la modalità portatile e 720p (nativi) e 30fps per la modalità TV. Preparatevi a saltare di paura con l'aggiunta del supporto del rumble HD!
Little Nightmares Complete Edition includerà anche i bonus pre-order della versione console, come le maschere "teiera rovesciata" e "sacco per spaventapasseri". Inoltre, saranno incluse anche tutte le storie aggiuntive dell'espansione The Secret of the Maw. Queste storie indipendenti saranno giocabili con salvataggi separati per Six e il Fuggiasco. I giocatori potranno impersonare i due protagonisti indossando un'esclusiva maschera Pakku, che sarà disponibile nel menu Extra una volta scannerizzato l'amiibo di Pac-Man.
(Comunicato Stampa Bandai Namco)