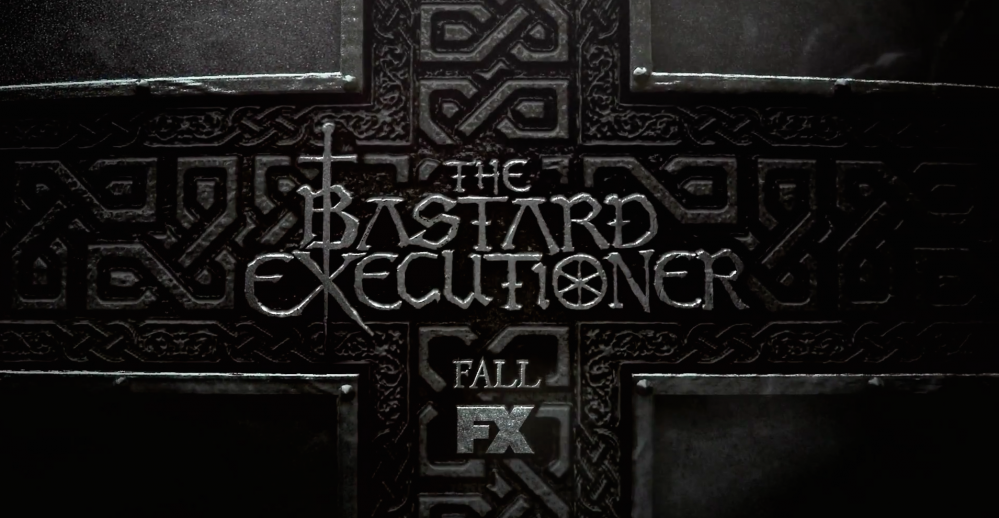 Una rovinosa caduta a poche settimane dal via per la serie tv di FX The Bastard Executioner, telefilm statunitense creato da Kurt Sutter (Sons of Anarchy). La serie ha debuttato lo scorso 15 settembre ed è stata cancellata il 18 novembre.
Problemi di audience, in continuo calo nel corso delle puntate, hanno condannato le gesta del cavaliere/boia Wilkin Brattle, lasciando il creatore in una grande tristezza, tanto da acquistare degli spazi pubblicitari online per ringraziare tutto il cast per l'impegno comunque dimostrato.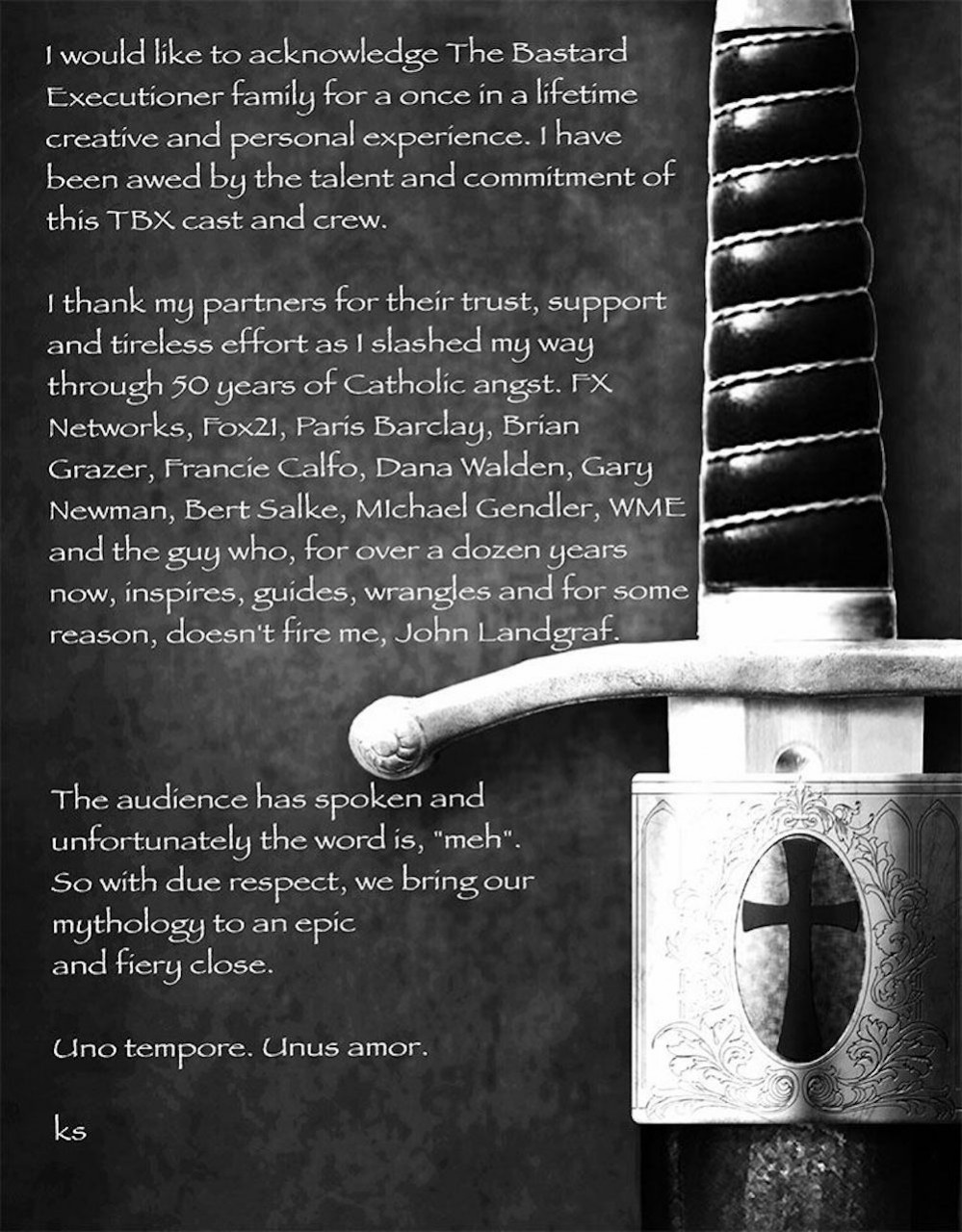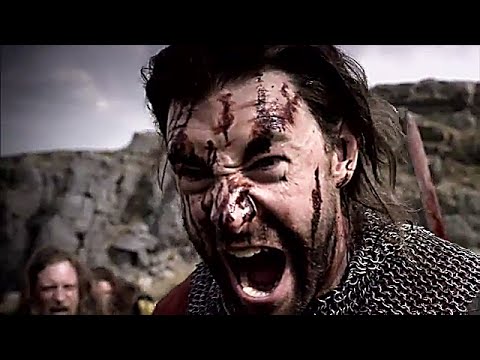 Quanti di voi lo stanno seguendo? Cosa ne pensate?